It is a busy night in the land of entertainment and social media for this odd mom. You see, I'm really enjoying some of the contestants on The Voice this season, My guilty pleasure, Gossip Girl calls my name and there is lots of partying to be had with the Ultimate Blog Party.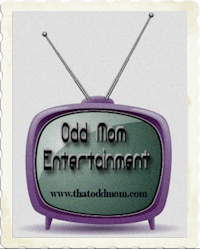 The Voice
I will fully admit to using the FF button a LOT while watching this show, but there are artist that I'm really enjoying and the judges commentary is always good for a laugh. This is who I'm rooting for so far, how about you?
#TeamXtina : Chris Mann & Lindsey Pavao
Sorry #TeamAdam I've got nothing for you.
Gossip Girl
My guilty pleasure though I'm still not sure why. The lifestyles portrayed in the show are so far from what I value and want out of life. In fact, I wish the lavish BS in the show didn't exist and hungry people could eat etc ect…yet somehow I'm still drawn into the drama.
Tonight I'm hoping and get into a groove with the whole "Blair & Dan" storyline they have going on. It's sort of starting to irk me.
The Ultimate Blog Party
Tonight there is a live twitter party at 9 PM ET at hashtag #UBP12. Go RSVP if you want to be eligible to win prizes.
Then at 10:30 PM ET the partying continues with a live spreecast with some awesome bloggers. I attended one of these live party events last year and it was AWESOME to say the least. These ladies will have you giggling all night long.
So what are your plans tonight? Will you be sipping a cocktail and indulging in some Gossip Girl and then partying it up with UBP crowd?