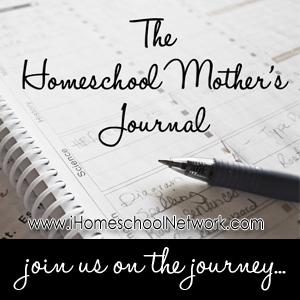 It is Mother's Day and I'm ready to get my weekly Homeschool Mother's Journal post up. Why, because, I've been up since 7:30am with the kids, started laundry, cleaned up the kitchen and got the pump running on the pool. Writing this post is a good way to stop stewing on my irritation this morning and take my mind of the fact that I see some daytime drinking in my future. You can link you post up for the Homeschool Mother's Journal too at iHomeschool Network.
In my life this week…
I had to play mom and dad full time all week while the hub was away at Vegas for work. Thank goodness, for a much-needed break my mom gave me Friday afternoon for two hours while she took the kids to the park and to lunch. I love my kiddos, but we all need a moment of silence now and then!
In our homeschool this week…
There was absolutely no structured work this week, as I wanted to keep it as stress free as possible. However, I did give the big kids their end of the year reading evaluations on Wednesday to see what we need to focus on most for the last 3 months of our school year. I was pleasantly surprised by Matt's progress in all areas of reading, especially when he scored on a sixth grade level for reading comprehension. I was not at all shocked at his spelling scores, which were way below grade level, but I know we will get there. Miss Ema on the other hand showed NO progress in her evaluation from last year, which I know is not true. I'm not sure if she zoned out during the test or just didn't try, but I will give it to her again in about a month.
Helpful homeschooling tips or advice to share…
Lets Go Learn's reading and math assessments are a great way to track your children's progress without the stress and pressure of standardized test. I've been using the service for four years now and love it.
I am inspired by…
Tiffany Manley who had the stick-to-itiveness (ha ha ha…I love that expression) to set out and write an ebook on homeschooling and it is launching this month. Congrats again Tiffany, you are awesome!
My favorite thing this week was…
Getting a new above ground pool. It is smaller than our last, but the old one had been out of commission for over a year. It is so nice to see the kids having fun cooling off in Florida heat at home again without making a big muddy water hose/sprinkler mess.
I'm grateful for…
My children! As irritated as I might be at the moment that I didn't get to sleep in this morning or enjoy any pampering, I still love being their mom. I may be exhausting from time to time, but I wouldn't give it up for anything!
Don't Forget to Link up Your Post!A photo, video, link, or quote to share…
"It is vital in the study of nature to go to nature itself. To seize the quick moment and gesture, to know the nerves that thrill from the cords that bind, that is to be an observer." – Mary E. Burt "What is Vital in Children's Reading" in "New York Teachers Monograph" 1898