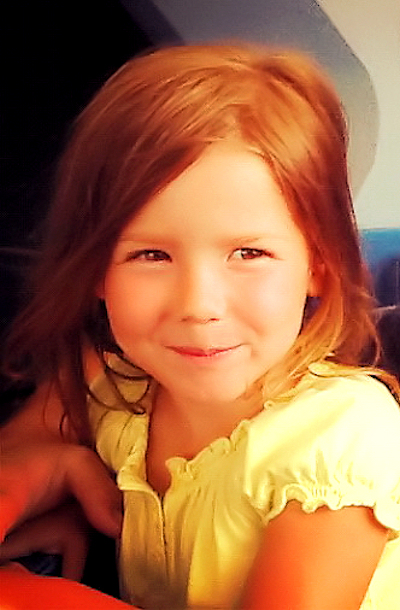 My Little Miss Coppertone, AliWell, there is only one way to find out, enter her photo in the Little Miss Coppertone Contest on Facebook and find out! I couldn't wait to enter my youngest daughter into the contest as I daydreamed away at my own Coppertone moments as a child enjoying the beach and sand and always with a smile.
I actually have great picture of me when I was about five years old in a cute flower bikini on the beach, toes in the sand and a cute little tan sticking out from behind as I bent over. Unfortunately, with the nastiness of some people in the internet world I can't share that picture with you, but you can check out this adorable picture of my little Ali and all of the other little girls entered in the contest when you visit the gallery page of the contest.
The Little Miss Coppertone contest is open to little girls ages 2 through 8 and you have until June 22 to get your entry in via the Facebook app. Awesome mom Alison Sweeney, one my Days of Our Lives favorites, is leading the judging team of the finalist but you can join in the voting beginning on June 13 too. (Pssttt…look for my link that day to vote for my Little Coppertone!) The winners family will win a dream vacation and print Coppertone ad, fun huh!
Just head on over to the Facebook page to read the official rules and get your photo submitted to the Little Miss Coppertone Contest before it is too late.
"No Purchase Necessary. Contest Ends on 6/22/12. Click for Details"
Disclosure: I was entered for a chance to win a gift card in exchange for this post. No monetary exchange took place.