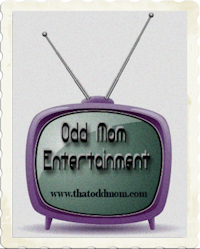 I love TV, I like getting lost in dramas and even watching reality shows while wondering why in the hell I'm actually watching. While the networks have started to step it up a bit, summer programming usually stinks. Fox has actually won me over this year by keeping me reeled in for three nights with Master Chef, Hell's Kitchen and So You Think You Can Dance while TNT is fueling my need for drama with DALLAS. Other than that, my card is empty. That means it is time to fill up my Netflix summer line-up for those days when I need to escape reality with some good TV.
Dr. Who
I'm a HUGE fan of the original Torchwood series from BBC and though I've been warned that Dr. Who is a disappointment compared to it, I'm going to give it a try.
Robin Hood
The BBC version, do you see a trend here? It is three seasons long; just long enough to piss me off if I end up really liking it that some idiot cancelled it.
The Rum Diary
Two words, Johnny Depp! I haven't seen it yet so it must be on my list!
Bag It
A documentary on the life of a plastic bag. Oddly enough, it has piqued my interest.
Legend of the Seeker
I've already watched the full series, but the hubs hasn't watched yet and I'm still fuming a year after watching it that ABC actually cancelled it. So yeah, I'll be watching again.
Lost
Speaking of repeats, the hubs is ready for a second round of every episode of Lost. I'm standing my ground though and rooting for the shows on the top of my list first.
Other Shows to Note:
Jem and the Holograms is available for viewing. I'm so going to revisit the 80's rock out with girls watching this one day. It was one of my favorites as a child.
Wild China from BBC Earth looks like a good choice for some Family TV night programming.
Jim Henson's the Storyteller: Greek Myths is an 80's show from HBO that just might catch the kiddo's attention.
What is on your summer line-up for television entertainment?