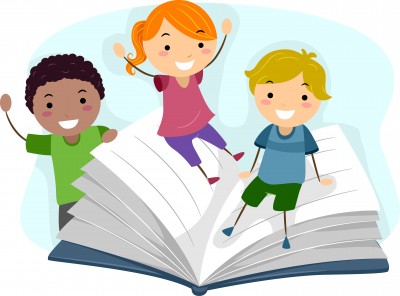 Wow, this is third year now that I've linked up with the Not Back to School Blog Hop and I cannot help but giggle when I think back on the previous years post and how much our homeschool has changed.

We have been really laid back in lately following a loose unschooling style. Because of that, it has been a while since I shared what resources we have been using. So today, for the blog hop, I want to share with you the list of books and resources that I have recently lined up for us to use for our school year which will officially start in September, though we have started some now. It is composed of mostly classic text available free from Google Books and other online sources simply because I do not think a home school education should cost you an arm and leg and with proper planning and supplies on the teachers' part, they are excellent.
We spend a relatively small amount on formal learning each week, just 2 hours a day on the core subjects, but we read a lot.

Family Work
While the family work is geared toward the older two, my PreK student Ali always joins in with us and listens, doodles or plays with blocks etc…
Social Studies
History: The Story of Old Europe and Young America.
Geography: Elements of Geography

Health & Fitness

Health: Vintage Remedies for kids
Fitness: training for Disney Kid Races and regular outdoor play along with one activity a day from "Random Acts of Fitness" provided by Subway.

Life Skills & Handicrafts

We are currently working on sewing and the kids will continue to work in their garden as well as caring for the farm animals.
Matt & Ema (working in the K to 4th grade range)
Literature & Poetry: Robinson Crusoe, Adam of the Road, Little Lord Fauntelroy, King of the Wind: The Story of the Godolphin Arabian, The Secret Garden and The Trumpeter of Krakow along with The Child's Own Book of Poetry.
Copywork & Memory Work: Selections taken each week from the current books.
Additional Reading: If I even began to try and list the additional reading for the year, you would run away screaming from the uber long post. We will have a nice selection of readers, living books and more set out each week though for additional reading.
Drill: Alternating oral and written for five minutes each day based on the lesson.
Ali the PreK Child
Nothing formal for her. She has some apps on the iPad that she loves, a few workbooks because she like to do work like the big kids and we will read some short picture books together. Other than that, it is all learning through play for her at this point.
Well, those are our curriculum choices for the next year. As with everything, things could change, but I'm pretty pleased with the fact that we have a great line up of books ahead of us with very little out of pocket cost.

Don't forget to link up your curriculum in the Not Back to School Blog Hop too!