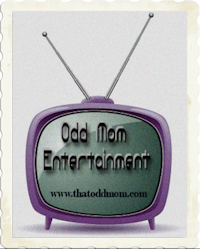 If you find yourself enamored by the same form of television entertainment as me, this was a good week to plop on couch and indulge. The History Channel served up the amazing Hatfields & McCoys, So You Think You Can Dance was in the second week of auditions and HBO aired the season 2 finale of Game of Thrones. For those of you lost in the land of Salem like me, there were murderous thoughts in the air of Days of Our Lives this week too.
Are You a Hatfield or a McCoy?
If you missed the Hatfields & McCoys you must search for encore performances and watch them or head over to the History Channel and watch the full episodes now. The story was told stupendously and the acting kept you reeled in and feeling for the characters. My eyes actual got a little teary in part three. The question that the hubs and I debated throughout the three part series was, who are you rooting for, the Hatfields or the McCoys. Honestly, I could never choose. I felt such a connection for both sides and could never really pin one as being the sole bringer of harm. Though that Jim Vance was possibly the devil incarnate.
*My kids are not nearly old enough to watch this amazing show yet, but if your kids are the History Channel has an accompanying educators guide.
This week was the second week of auditions for the season and there were some wonderful and interesting performances. I particularly love this part of the show because the stories behind why the dancers dance and their passion is amazing. It always warms my heart to see such a pure form of expression able to pull people up from some of the most dismal of times.
Here is where I have to admit that I haven't actually watched the finale yet. The hubs has to get up at 3am in the morning for work and we like to watch together, so I record it and we watch on Monday evenings. It was really, really hard not to watch last night though as I'm still reeling a bit from last week's episode. So, don't tell me what happened, pretty please. I want to sit on the edge of my seat and thoroughly enjoy that hour knowing that I will be tormented waiting a full year to watch again.
The Story So Far: Episodes 17-19
As usual, Stefano Dimera has been up to know good and half of the good folks of Salem paid him a visit a Friday with the intention of shooting him. As the show ended a shot fired out, but we will have to wait until sometime this week, possibly next week, to find out who actually did it. To be honest with you, I'm a bit disappointed with the writing of this story line. Even with all of his evil doings, Stefano is one of my favorite characters and one that stands out in my memory from watching as a child. I will be rather disappointed if they "kill" him off again.
That is it for weekly dose of entertainment. This week seems pale in comparison with the only shows set to record on the DVR being Master Chef and Hell's Kitchen on Fox. I'm thinking it is time to pick out a Netflix summer line up. What will you be watching this week?
*I'm not completely oblivious to the fact that the MTV Movie Awards aired last night. I have recorded it and will watch sometime this week. After all, how can I miss a show hosted by Russell Brand, he is awesome!